SOS: Spirit of Saxonburg
Welcome to our Spirit of Saxonburg page where you can find Coronavirus information as well as what Saxonburg is doing in response.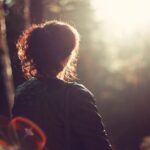 Stay Okay, Saxonburg!
This program (also known as RuOK?) was designed for the elderly, physically impaired, and those who live alone who don't have someone who can easily check on their welfare.
These residents will receive a phone call to check on them between the hours of 8:30 a.m. and 11:30 a.m. from the police department.
If there is no answer, a police officer will be dispatched to check on the individual.
Responding officers will be wearing a mask and gloves for the citizen's protection so this does not indicate a cause for alarm.
Those interested in the program can sign up a family member or friend by emailing chief@saxonburgpa.com or calling 724-352-6255 ext.230. Please leave a message if you don't get immediately through, and they will return your call.
As always, for emergencies, please dial 911.
Serving our Saxonburg: Pay it Forward Program
Pay it Forward, also known as Spread the Love through Saxonburg, began when an anonymous donor contacted the Hotel Saxonburg to purchase a family meal to be given away as a donation. The donor's idea was to support the Hotel and its staff while helping a local family in need at the same time. Through Facebook, this program touched the hearts of many, near and far, who want to help. Our Saxonburg Police Chief Beachem and Mayor Gillespie stepped up to gather names in need confidentially, and the police department has been delivering the Pay-it-Forward meals in the Borough. Local volunteers are also helping with the deliveries, as well as the Friends of the Saxonburg Police Department. The generosity has spread to include other Saxonburg food businesses as well, so donors can now call just about any Saxonburg business to Pay it Forward and the police department will get the food to someone who needs it. To date, more than 500 donated meals have been delivered!
If you know someone who could benefit from a free meal delivered through the Pay it Forward program, or from grocery deliveries from a local food pantry, please contact the Saxonburg Police Department at 724-352-6255. Your call will be confidential. Your impact will be great.
Stroll our Sidewalks
Saxonburg, if you're able, please take a walk on our streets or sidewalks on nice days to get out. Be sure to practice social distancing, wear your masks and stay at least 6 feet from others at all times.
Coronavirus Information
For emergencies, please dial 911.
Butler County EOC has set up a general information line for citizens: 724-431-0982. Current hours are Mon-Fri 8:30 a.m. - 4:30 p.m.
Saxonburg Radio (AM 1620 & FM 100.3) is on the air 24/7 and broadcasts local news and COVID-19 updates every 30 minutes during weekdays.
For Human Service Needs (ex: Food, Filing for unemployment, etc.), please call 2-1-1
The Greater Pittsburgh Community Food Bank (serves multiple counties, including Butler)
The Pennsylvania Department of Education offers information on accessing meals on its website
For national updates, please see the CDC website https://www.cdc.gov/
For local Coronavirus updates, please see Butler County's website  https://www.butlercountypa.gov/AlertCenter.aspx
Food Bank Q&A from the PA Department of Agriculture:
How do I get food from a food bank if I can't leave my house because I am under isolation or quarantine?
If you or a family member is under isolation or quarantine, contact your local food bank to see if they have options to deliver food. If you are concerned about potential exposure, there are steps you and food banks can take to limit risk.
The PA Department of Agriculture sent guidance to all food banks encouraging them to follow best practices to limit risk of exposure.
What do I do if my local food pantry is closed?
You can go to another food pantry in your area. We recommend checking with your local food bank (Greater Pittsburgh Community Food Bank) to ensure other local food pantries are open.
How will students access meals while schools are closed?
The Pennsylvania Department of Education offers information on accessing meals on its website.
For more information, visit the Department of Agriculture website.

State Moratoriums & Bank-Specific Guidance
HUD Mortgagee Letter 2020-26 implements provisions contained in the CARES Act signed by President Donald Trump on March 27 and "the COVID-19 National Emergency Partial Claim"  an option to be used by servicers when the COVID-19 forbearance period ends. This partial claim will help eligible homeowners who have been granted special COVID-19 National Emergency forbearance to reinstate their loans by authorizing servicers to advance funds on behalf of homeowners. The partial claim will defer the repayment of those advances through an interest-free subordinate mortgage that the borrower does not have to pay off until their first mortgage is paid off.
For more information, see https://www.munireg.com/covid-19-national-state-resource-reference-page/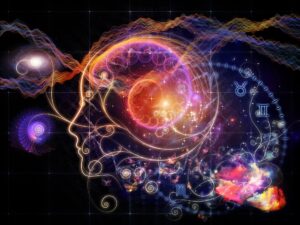 Saxonburg on Supply
Do you have an idea for a way to pay it forward? Do you have supplies like face masks, gloves, hand sanitizer, etc., that you'd like to donate? Please contact the Borough Secretary at jbrown@saxonburgpa.com or 724-352-1400 ext. 221.
Keep your creativity coming, Saxonburg! We may be six feet apart, but together we'll get through this.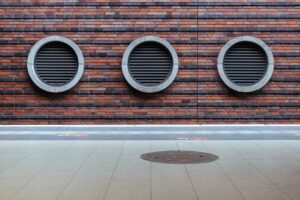 Speaking of Saxonburg...
WIYQ AM 1620 and FM 100.3
Heard in an around Saxonburg over the air and worldwide via the web, Saxonburgradio.com is on the air 24 hours a day, 7 days a week with today's hits and yesterday's favorites Monday through Friday, along with local artists from in and around Butler County.  Ken Hawk keeps you informed every 30 minutes every weekday morning with local news, including updates on the Covid-19 pandemic, plus world and national news from the Salem/Townhall radio network.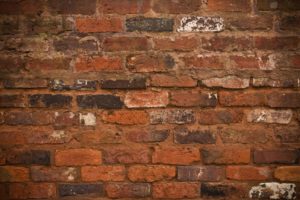 Supporting our Saxonburg!
Our Saxonburg businesses have stepped up to support our residents and one another. They're working to continue the economy while keeping their staff and our town safe.
We are adding to this list as information comes in.
Agway
Saxonburg Agway is open for your feed and crop supplies Mon-Fri from 8 a.m. to 6 p.m., and on Saturdays from 8 a.m. to 4 p.m. They are giving away bags of dog food to those in need, one per household. Please call ahead to check on the supply: 724-352-1650.
Batch
Batch is open for call-ahead orders Tues-Fri from 10-6 and Saturdays 9-4. The weekly menu is posted on Facebook or you can call 724-604-0197 to request the menu/order. Batch is even accepting orders through Facebook Messenger. You can arrange a pickup time when you order. Pickup happens at a window at the back of the shop.
Citizens Bank
Citizens Bank is open for drive-through transactions Mon-Fri 10-3, and Saturdays 9-12. Customers can also call 724-352-9417.
Danna's Natural Foods & Supplements
Danna's is well-stocked with immunity-boosting supplements and is open for in-store purchases as well as call-in/curbside service. Business hours are Monday - Thursday 9:30 to 5:30, Fridays 9:30 to 6, and Saturdays 9:30 to 3. Phone number is 724-524-1833.
Dollar General
Dollar General is open daily from 8 a.m. to 10 p.m., and is encouraging a special Seniors Only hour from 8 a.m. to 9 a.m. daily.
First Commonwealth Bank
First Commonwealth is open for drive-through transactions Mon & Fri 9-5, Tues-Thurs 10-4, and Saturdays 9-1. For an appointment to meet inside the bank, please call 724-934-4570.
Heritage Wine Cellars
Heritage Wine Cellars is open 1-2 days per week. Please call ahead to find out their specific hours, and they can even have your wine order ready when you arrive. Phone 724-355-8536.
Hotel Saxonburg
Home of the Pay it Forward meal! Hotel Saxonburg has a take-out menu available Tues-Sat from 3 to 7 p.m. The specialized daily menu is available on Facebook. Call 724-352-4200 to order and the staff will deliver to your car. The Hotel has Fruit & Veggie-filled boxes available for purchase. You may also purchase a "Pay it Forward" meal as a donation, just ask!
Mainstreet Bake Shop
Mainstreet Bake Shop is open Tuesday through Saturday from 9 a.m. - 3 p.m. Please call ahead to place your order: 724-352-2262. The daily menu is posted on Facebook as well as in the front store window. .
Nextier Bank
Nextier Bank is open for drive-through transactions Mon-Fri 9-4, closed Saturdays & Sundays. For an appointment to meet inside the bank please call 800-262-1088.
Novotny's Pizza
Novotny's Pizza is open daily for pick up or delivery; call 724-352-7600. You can also see the menu & order online at www.novotnyspizzamenu.com, or via the Slice App. Novotny's offers a Prepay option, Contactless Delivery, and Curbside Pickup for your convenience. You may also purchase a "Pay it Forward" meal as a donation, just ask!
Post Office
Our Saxonburg post office says it's conducting "business as usual." Mail continues to be delivered, and the counter is open from 9 to 5 Mon-Fri, and 9 to 12 on Saturdays for your mailing needs.
Saxonburg Area Authority & Saxonburg Borough Building
The SAA/Borough offices are closed to public traffic, but staff continues to work. SAA payments can be made in the dropbox at the SAA office. For any business needs, please call 724-352-1400.
Saxonburg Coffee & Tea
Saxonburg Coffee & Tea's walk-up window is open Mon-Fri 7 a.m.-7 p.m., and Saturdays from 8 a.m.-4 p.m. Walk up, or phone your order in and pick up: 724-360-2326. You are also invited to take a free, homemade cloth face mask from their Giving Tree under the tent near their takeout window!
Saxonburg Drug
Saxonburg Drug is open for your pharmacy needs. You don't need to go inside the store; you can stay in your car and call 724-352-1900 from the parking lot for staff to come to you.
The Smoke Shoppe
The Smoke Shoppe is open! Hours are from 11 a.m. to 7 p.m. Monday through Saturday. They offer call ahead/curbside service, and walk-in service (limiting the number of persons in the store at one time for everyone's safety). Milk and eggs are also now available at The Smoke Shoppe! The phone number is 724-524-1775.
State Farm
The State Farm office is closed only for walk-in business, but is open via phone for all of your insurance needs. There drop box is available on site for your convenience. In addition, they have generously offered to print homework assignments for anyone who needs to use a printer. Please email your assignment to Nancy@ZacherlAgency.com (and give her a quick call so she knows to look for your email). Your homework will be printed and placed on a table in front of the office for safe pickup. The State Farm staff is only a phone call away: 724-352-2000.
Vettori's
Vettori's has opened a drive-up window to safely sell seed, fertilizer, chemicals, and lawnmower parts. Business hours are Mon-Fri from 8 a.m. to 5 p.m., Saturdays from 8 a.m. to 2 p.m. You can also call ahead at 724-352-9269.
What's Cooking on Main
What's Cooking on Main is open Mon-Sat from 11-7 and Sundays from 8:30 -7. The specialized menu is available on Facebook. Call ahead to order, let them know what car you're driving, and they'll bring your food out to you. They have homemade frozen soups available, and daily "TV dinners" which are full dinners packed and ready to heat and eat. Please call 724-352-6246 to order. You may also purchase a "Pay it Forward" meal as a donation, just ask!
Do you know a business that was missed on this list? Please contact the Boro Secretary at jbrown@saxonburgpa.com