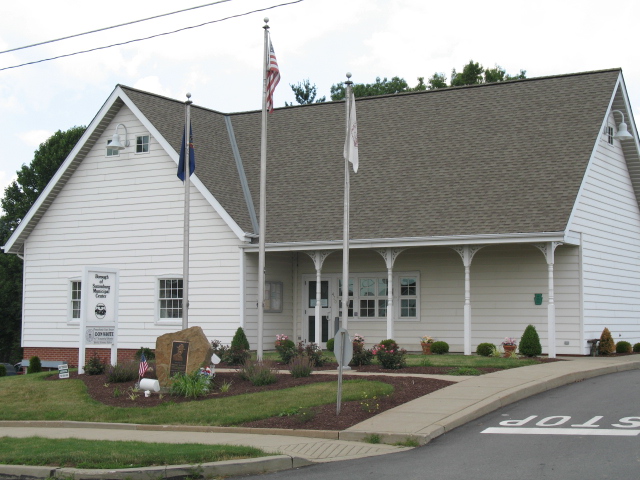 Fire and Ambulance Services
Saxonburg Volunteer Fire Company provides service to Saxonburg Borough residents.
Volunteers
Saxonburg Borough is an all volunteer community, and has been since it was founded.
The Borough always appreciates residents who are interested in volunteering to serve on Borough Council, Planning Commission, Parks & Recreation Department, Historic Architectural Review Board (HARB), and the Zoning Hearing Board.
If you are interested in serving on any of the above Boards or Commissions, please contact the Borough Office at 724-352-1400 ext. 221 and talk to the Secretary. You must live within the Borough limits to be considered for any Borough position, except for the HARB.
About Saxonburg
Saxonburg was founded by John A. Roebling of Muhlhausen, Germany in 1832.  John A. Roebling was the inventor of wire rope and the designer of the Brooklyn Bridge.
Saxonburg Borough is one of 962 Boroughs in Pennsylvania, and one of 23 in Butler County.
Council appoints all members of the various Borough Boards and Commissions, and adopts the Tax structure for the municipality.
The 2010 U.S. Census lists 1,525 residents, 837 housing units, and 35% of the residents are over the age of 65.
Saxonburg Borough encompasses 0.89 square miles and is surrounded by Clinton and Jefferson Townships. There are 7.74 miles of roadway in the Borough. 5.04 miles are maintained by Saxonburg Borough, 2.7 miles are part of the Pennsylvania State Highway System and are maintained by PennDOT District 10.