Saxonburg Arts Festival 2021
September 11 & 12
Saxonburg Borough is looking to make our 2021 Festival of the Arts the best yet!
With the cancellation of our 2020 Festival due to COVID-19 restrictions, and the 2021 Festival's encompassing the 20th anniversary of 9/11, extra special care and attention are needed to plan a memorable event deserving of our beautiful town and our great citizens. 
Please spread the word to your friends and neighbors:
Saxonburg Borough needs you! 
There are many different tasks available, big and small, so you can choose what and how much you'd like to do. Please send an email to secretary@saxonburgpa.com to join the Festival team!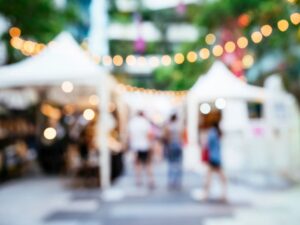 ---
2020 Arts Festival CANCELLED
It is with deep sadness that we must announce the cancellation of the 2020 Saxonburg Arts Festival due to social gathering restrictions related to COVID-19. This difficult decision weighed the sentiment of our town and our beloved Festival as well as the economic impact to businesses, vendors, and entertainers, and the health and safety of our residents and guests. We thank you all for your support and look forward to seeing you in 2021.
A special message for our 2020 volunteers:  The Arts Festival seems to come together as if by magic, but it's actually the work and dedication of our volunteers who pull together the area's talented vendors and musicians along with sponsors, signage, advertising, permits, road closures, security, health and sanitation, tables, chairs, parking, (you name it!) and make it all come to life. Typical planning can take 8-9 months, and since 2020 has been anything but typical, planning got suspended just as things were gearing up. Our heartfelt appreciation goes out to each person who makes the Festival a success, and that includes our residents and guests who come out to enjoy it. We look forward to seeing you all at the 2021 Arts Festival.