Saxonburg Museum
The Saxonburg Museum is located in Roebling Park at North Rebecca and Water Streets. The 6,000-square-foot Museum was built in 1991 and presented to Saxonburg by the Reldon & Hattie Cooper Charitable Foundation. Unique Museum displays of memorabilia highlight the people and heritage of the Saxonburg area. John Augustus Roebling co-founded Saxonburg with his brother, Carl. They emigrated from Mühlhausen, Prussia (now Germany) in 1831. They purchased the land for the town that became known as Saxonburg.
The Museum honors the Roeblings, including a display room containing pictures and documents describing Roebling's engineering career and his improved method of twisting wirerope cable, for which he received a U.S. patent in 1842. The Museum has on display a sample of Roebling's wirerope cable. It is because of this innovative work that Saxonburg is considered "the birthplace of the wirerope industry in America." Adjacent to the Museum is the approximately 185 year-old workshop building where Roebling did his design and engineering work. His new and stronger wire cables were first used on the Pennsylvania Canal Portage Railroad. Major river bridges, including the Brooklyn Bridge, were then designed and built by John and his son, Colonel Washington Roebling, who was born in Saxonburg.
In the 1930s, Pittsburgh radio station KDKA, the first licensed commercial U.S. radio station, built a signal transmission facility approximately one mile south of Saxonburg. Many of the technical staff from the facility lived in Saxonburg. The Museum display includes equipment used at the Saxonburg area transmitter site and other background information.
But there is much more, including a schoolroom display, a military display and displays depicting how people worked and lived including blacksmiths, farmers, oil well workers, wood working, storekeepers and displays of automobiles, laundry washing machines, a kitchen, a bedroom and a parlor.
Our Museum currently is only open for scheduled tours. To schedule a tour, please email in advance to [email protected] .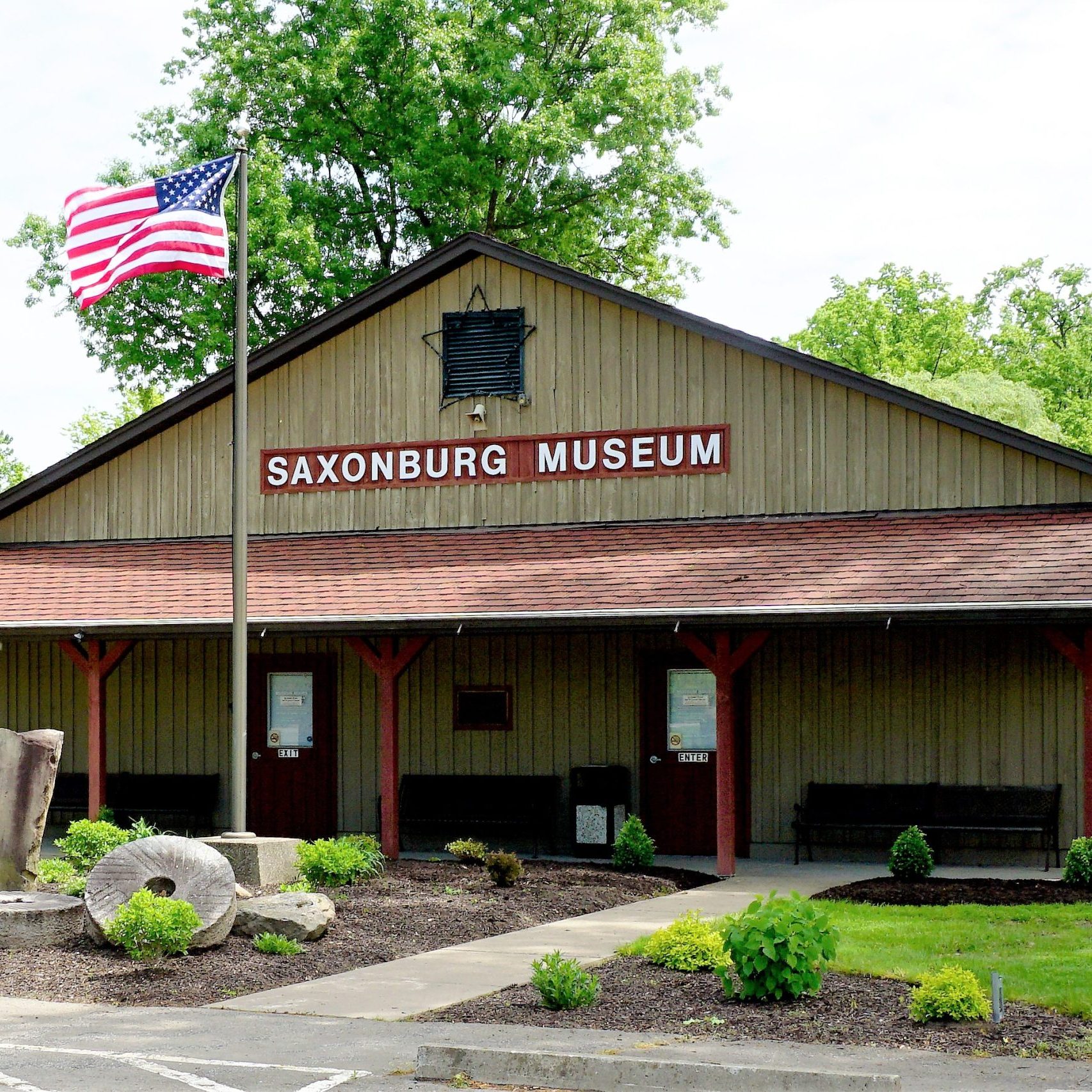 Saxonburg Museum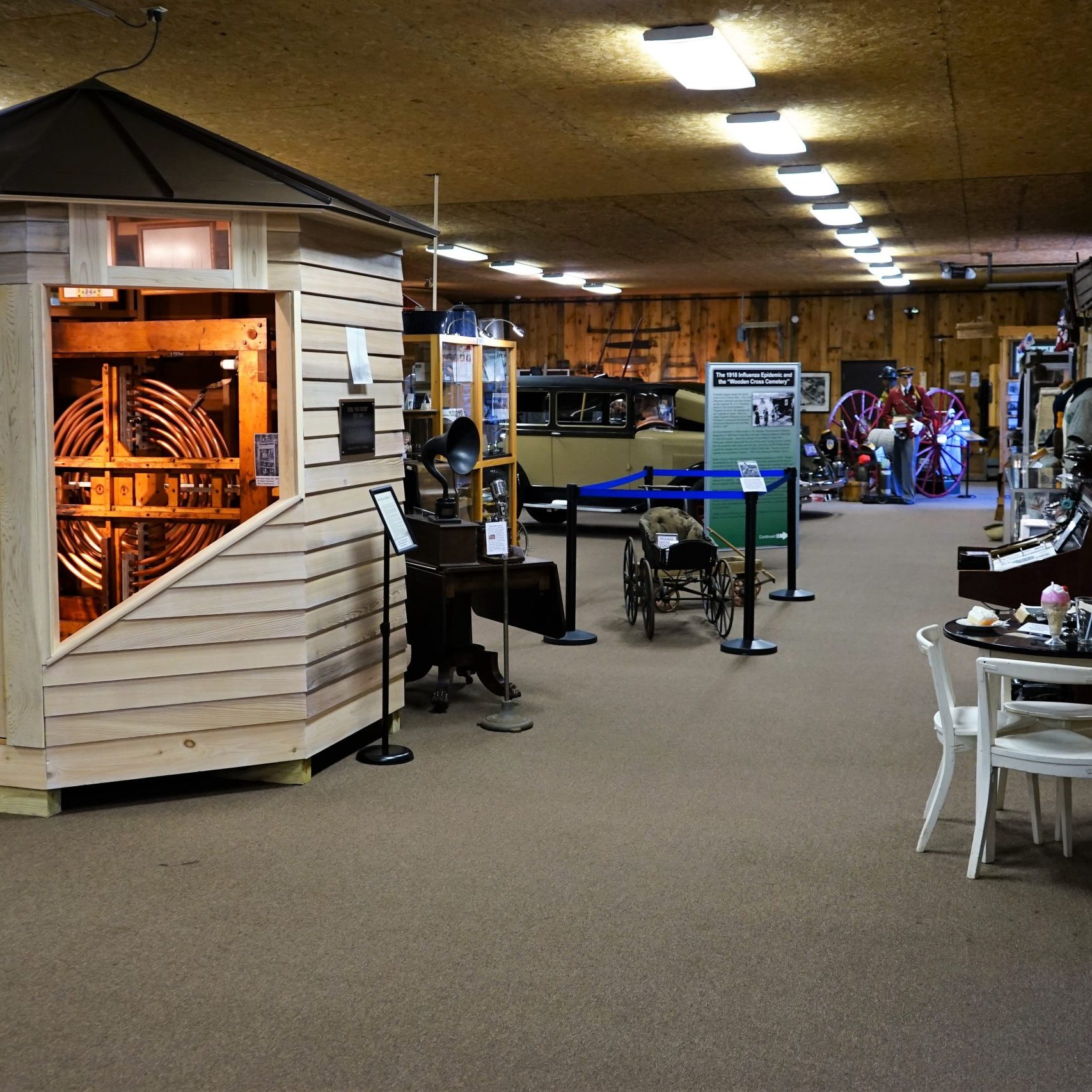 Saxonburg Museum Exhibits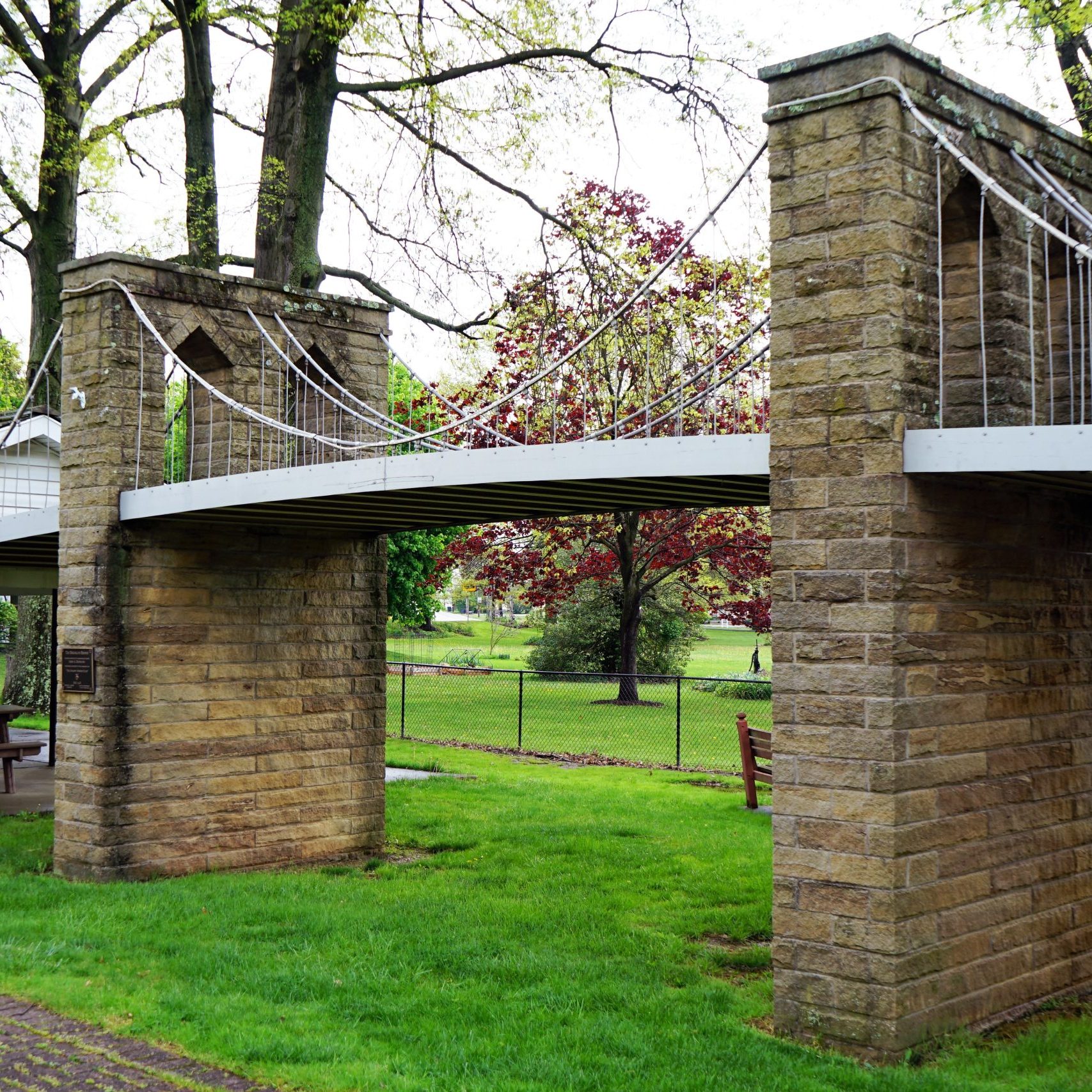 Replica of the Brooklyn Bridge
John Roebling's Historic Wirerope Workshop