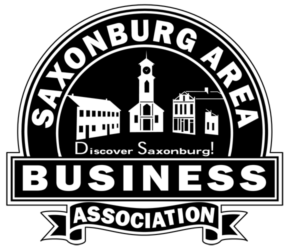 Every third Thursday between May – September
5:30 p.m. – 8:30 p.m.
Organized by the Saxonburg Area Business Association (SABA), the Mingle on Main events are free to the public and attract local food and craft vendors. See you at the Mingle!
Main Street will be closed to vehicle traffic on Mingle nights starting at 4 p.m. from Pittsburgh Street to the Presbyterian Church on Rebecca Street. Except for emergency vehicles, no one is permitted to drive on Main Street during the Mingles for safety purposes.
A note on Dogs: Dogs are welcome! Please be sure your dog is comfortable with crowds and noise, and don't forget to bring drinking water, and bags for any cleanup needed!  
---